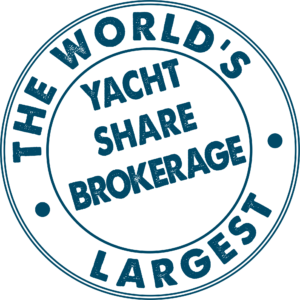 Yacht Share Network is a global brokerage and yacht management agency for co-owned yachts.
Creating co-ownership yachts
We act as their advisor, and often as their management company, adding structure and professionalism to help individual co-owners share a yacht. 
Re-sale of co-ownership yacht shares
We help buyers select what's right for them. We represent individual co-ownership yachts and global fractional yacht enterprises that offer shares for sale in their fleet of yachts.
Worldwide exchange of co-ownership weeks
We create an environment where co-owners can temporarily swap their respective weeks between one another; accessing over 150 yachts in the best global yachting hotspots.
This syndicated luxury vessel's sophisticated exterior design and engineering are the work of Hargrave. The yacht's interior has been designed by Yacht Interiors by Shelley and her exterior styling is by Hargrave.
Camelot's interior layout sleeps up to 8 guests in 4 rooms, including a master suite, 1 VIP stateroom, 1 double cabin and 1 twin cabin. She is also capable of carrying up to 5 crew onboard to ensure a relaxed luxury yacht experience.
Brought into fractional ownership by the world's leading superyacht syndicator this re-sale of an existing share is a truly unique opportunity.
read more
This renowned and very highly respected mini-superyacht cruises the Med all summer long and then winters in Palma. The perfect co-ownership offering for those who demand the highest standards coupled with constantly varying ports of call, instead of being based in one marina al year round.