Fractional Yacht Ownershp
Fractional ownership is a commercial proposition that has been around for many decades but has become ever more popular in recent years. It is a method of ownership where several people can own a share in an expensive asset.
Traditionally, luxury yachts have been owned by the privileged few at huge expense. Along with the high purchase price comes a significant ongoing cost associated with the yacht's upkeep, including mooring fees, maintenance, insurance and guardinage.
Yacht fractions not only substantially reduces the initial financial outlay; it also offers equivalent savings in the ongoing operational expenses. Yet it doesn't compromise the owner's use, size or calibre of the yacht or expose them to all of the risks or hassles that accompany ownership of the entire yacht.
One simply pays for the time one is on board and somebody else pays when somebody else is on board. This is a very modern approach to better asset management, commonly referred to as the sharing society.
Because an independent professional generally handles the management of the yacht, the fractional owners are free to enjoy themselves and are removed from the detailed management issues. Each owner is free to use his/her share of the asset according to the terms of each actual syndicate agreement.
A very common misconception about fractional ownership is that it is a form of timeshare by a different name. This is not the case. With timeshare one does not own a share in an asset, simply the right to use that asset for a set period of time. When that time expires, one is left with nothing. With fractional ownership, one owns the asset and receives title papers reflecting that ownership. If one subsequently desires to sell, one can do so.
No more waiting for that elusive dream.  Through fractional syndication one can capture the moment sooner and enjoy yacht ownership without having to meet the full financial outlay attributed to the outright purchase of a yacht.
Our Worldwide Fractional Yachts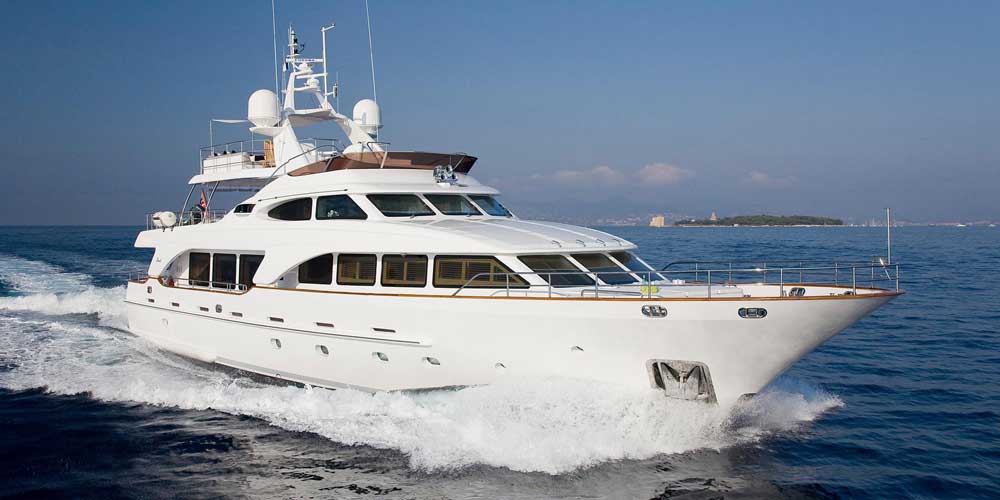 This fabulous yacht is a perfect blend of classic and contemporary yacht design. The timeless and traditional style of Italy's world-renowned Benetti shipyard has been coupled with the fresh and uncluttered interiors from Sarah King Designs in England, to make this vessel unique in its class. She was nominated in the prestigious World Super Yacht Awards 2009.
Being virtually tri-deck she has plenty of internal and deck space to give all 9 potential guests ample space for privacy coupled with the ability to accommodate varying Al Fresco soirees on the different decks.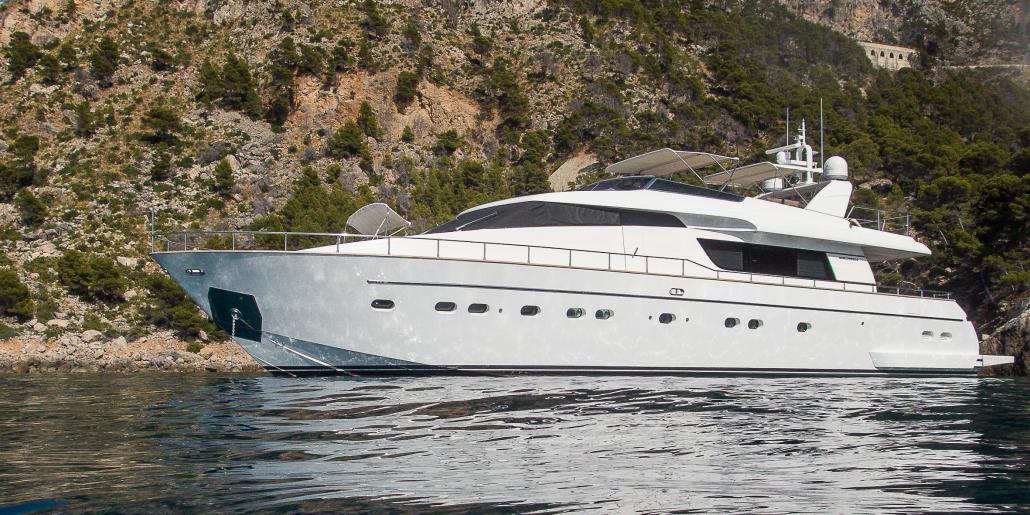 This 82 San Lorenzo can only be described in as new condition as the owner only used her 3 weeks a year. With extremely low engine hours, she is a simply stunning yacht that cost over €5.5m in 2009 and was subsequently refitted in 2015 with another €250k spend.
Her four very spacious cabins all have en-suite heads with features like marble floors & sinks with ceramic toilets and bidets throughout.
Fully crewed she will visit areas further afield from Portals such as Sardinia, which is not normally available to the smaller syndicated yachts based in Puerto Portals.
A very experienced syndicate who upgraded to this yacht in 2015, running a fabulously equipped yacht with a very social layout and 4 spacious cabins, coupled with the more desirable galley up configuration. This yacht has been fully refurbished in 2017/8 as shows like new.
This syndicate has a great mix of international owners with a very differing preference spread of usage weeks making it run particularly smoothly.
This yacht is located on one of the most desirable moorings in Puerto Portals.