Ease of entry and exit are a key differentiator between shared and outright ownership of a yacht.
We are very keen to maintain the comparative ease to buy or sell a share in one of the syndicates. We have found that our shares generally change hands more rapidly, and with less complication than the sale of a whole yacht does.
This is because:
A share in a yacht is a much smaller transaction – A £100k outlay on a 5 year old 60ft yacht is much less daunting than a £1m outlay on the same vessel. Buyers can draw comfort from their fellow shareholders in that yacht, who remain happy owners.
A share in a yacht is much less available on the market – There may be 10 or 20 sister ships of any particular model for sale in the western med at any one time, making it hard to sell one's outright yacht in such a competitive marketplace. Whereas there is probably only ever one share for sale in one of those yachts, meaning the exclusivity generally translates to a quicker sale. (Some of our yachts even have waiting lists of potential new owners)
A share in a yacht is a less risky transaction. – When buying a yacht outright one always wonders what's wrong with it and why the seller truly wants out? With a share one can fairly safely assume that it's not the yacht that is the issue, as the majority of other syndicate owners happily staying in the yacht and are not selling her.
A share in a yacht is a less complicated transaction. – When buying a yacht outright one needs to undertake a full survey, make sure there are no liens and that the taxes paid and service history are all as they should be. With a share, the other owners have already vetted all the purchase pitfalls, and the syndicate agreement is the only document of significance. As that is also identical to the agreement of existing owners, it too will have already been scrutinised by the many past and present shareholding owners.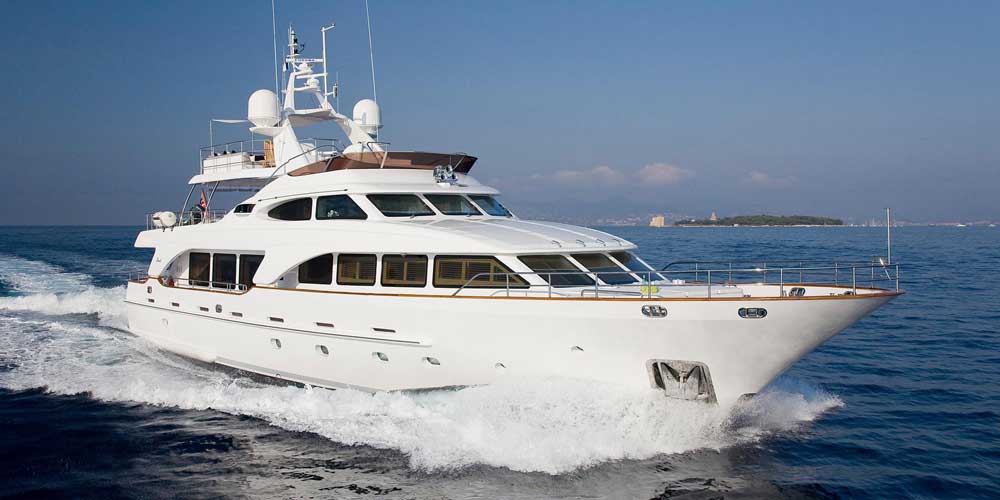 This fabulous yacht is a perfect blend of classic and contemporary yacht design. The timeless and traditional style of Italy's world-renowned Benetti shipyard has been coupled with the fresh and uncluttered interiors from Sarah King Designs in England, to make this vessel unique in its class. She was nominated in the prestigious World Super Yacht Awards 2009.
Being virtually tri-deck she has plenty of internal and deck space to give all 9 potential guests ample space for privacy coupled with the ability to accommodate varying Al Fresco soirees on the different decks.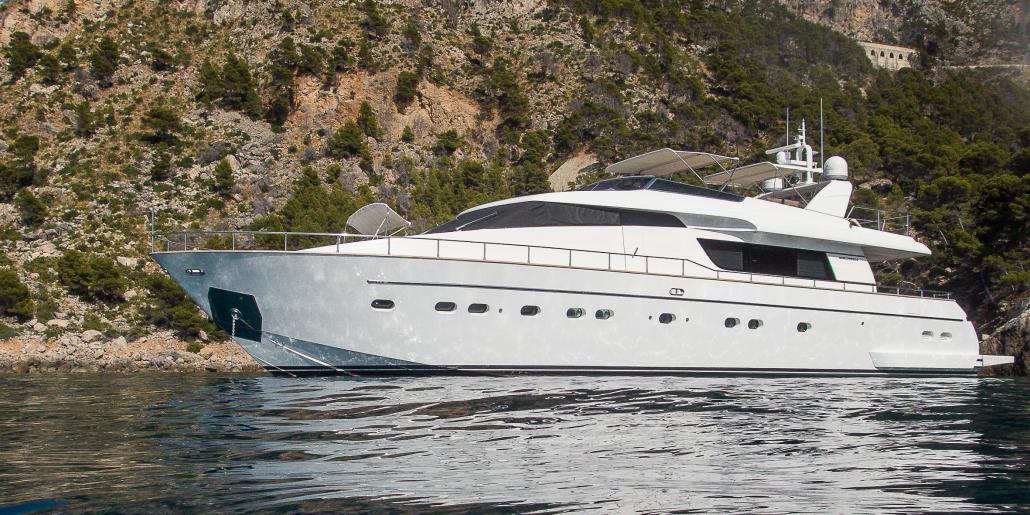 This 82 San Lorenzo can only be described in as new condition as the owner only used her 3 weeks a year. With extremely low engine hours, she is a simply stunning yacht that cost over €5.5m in 2009 and was subsequently refitted in 2015 with another €250k spend.
Her four very spacious cabins all have en-suite heads with features like marble floors & sinks with ceramic toilets and bidets throughout.
Fully crewed she will visit areas further afield from Portals such as Sardinia, which is not normally available to the smaller syndicated yachts based in Puerto Portals.
A very experienced syndicate who upgraded to this yacht in 2015, running a fabulously equipped yacht with a very social layout and 4 spacious cabins, coupled with the more desirable galley up configuration. This yacht has been fully refurbished in 2017/8 as shows like new.
This syndicate has a great mix of international owners with a very differing preference spread of usage weeks making it run particularly smoothly.
This yacht is located on one of the most desirable moorings in Puerto Portals.